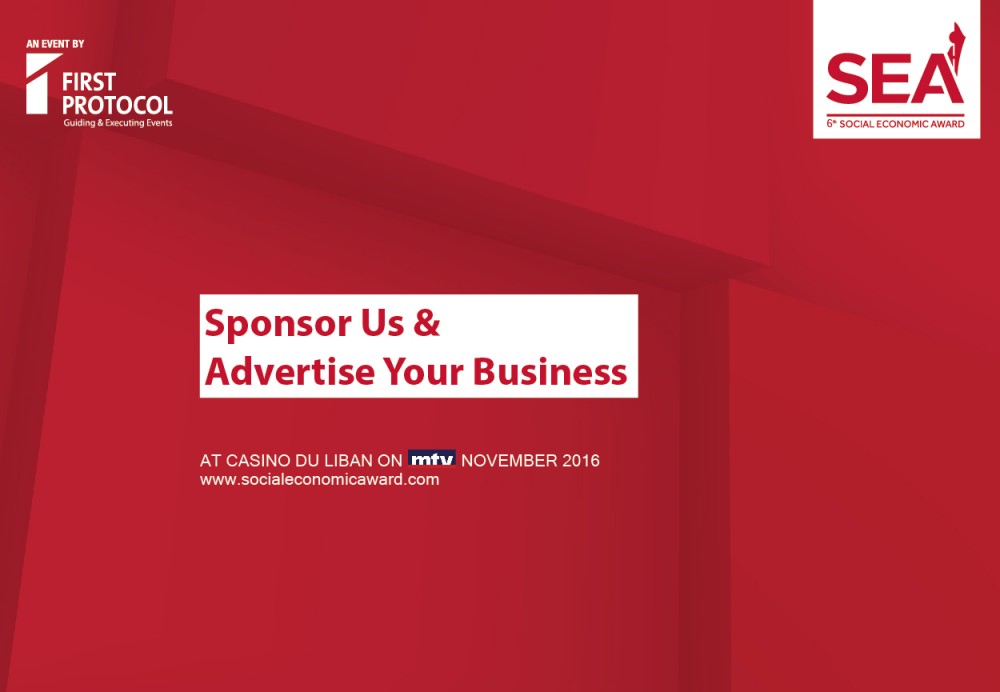 Sponsor Us & Advertise Your Business
Sponsor Us, Supports Us & Advertise Your Business at the 6th Social Economic Award.
By sponsoring the SEA Award Event, you and your organization will have the opportunity to reach an audience of entrepreneurs, managers and citizens from over 30 countries as well as all regions of Lebanon. Sponsoring the SEA event is not similar to sponsoring any other prestigious event it is rather an opportunity to promote CSR initiatives and thus serve the community.
Learn about CSR success stories and empower your team by joining a highly social responsible event with an excellent visibility for government, national and international companies.
First protocol s.a.r.l. has prepared a set of sponsorship categories to help achieve this prominent event.
Should you require more information on this subject, please feel free to contact us.